An Aran Island of Sheer Beauty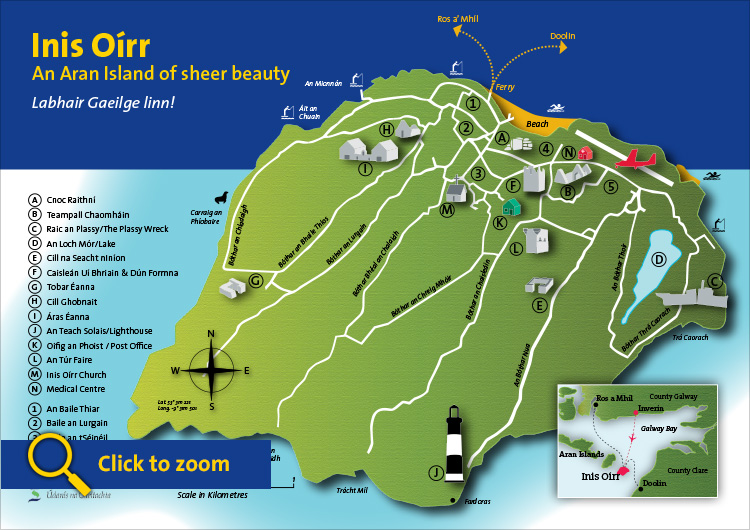 Situated on the edge of the Atlantic, Inis Oirr / Inisheer is the smallest of the Aran Islands and has a rich natural and cultural heritage
Inis Oirr / Inisheer is clearly visible from the Clare coast. The Island is low-lying, conspicuously beautiful and easily explored. It's exposed limestone and glorious beach are all accessible on foot. Explore the island's many points of interest and discover the unique heritage of this wonderful Aran Island.
Irish is the first language of the islanders. Theirs is a rich heritage – and yours will be the warmest of welcomes.
There is something here for everyone – outdoor activities, wonderous archaeological features, dynamic cultural heritage, abundant ecosystem of flora and fauna, limestone karst scenery, white sandy beaches, and the greatest traditional music and crafts anywhere in the West.