Cleas Crafts
Located in Áras Éanna.  Open Monday to Friday 9am – 5.30pm and weekends in the summer season.
www.cleas-teoranta.com cleasteo@gmail.com +353 (0)99 75979
The 'Crios' – well known colourful belts worn by Inis Oirr islanders through the generations and also used as handfasting cords in "tying the knot".
models of the island's traditional boat, the famous Inis Oírr currachs in three different sizes: 55.88cm, 40.64cm and 30.48cm.
a wide selection of willow circular baskets, creels, St. Bridget's crosses, herb & dried flower holders, skibs, shopping and bicycle baskets.  Also made to order.
Sea veggies and bathing seaweeds
A selection of cards, photos, books, knitted/sewn/wooden gift products made by other Inis Oírr crafters.
Man of Aran Homemade Fudge
Man of Aran Fudge is homemade by Eoghan Póil on Inis Oírr. Eoghan uses traditional recipes passed down by generations of family members. You will find the fudge stand close to Inis Oirr pier and beach.
With over 20 various flavours of delicious fudge, you will be spoiled for choice! Try the award winning Tiger Butter Fudge, Peppermint Chocolate Chip, Strawberries & Cream or maybe Baileys Fudge. Whatever your tastes, Man of Aran Fudge will having you coming back for more.
For opening hours and other up to date information please visit their Facebook page.

Here's the Story
I started making patchwork quilts in 1992 when my sister requested one for her birthday. Before that fateful day, I had sewn everything from baby clothes to wedding dresses, but quilting captured my heart with its combination of practicality, artistic expression, and historical connection to the traditional skills of American women.
Since moving from Madison, Wisconsin thirteen years ago, I have been making quilts here in my studio on Inis Oírr. Based on traditional patterns with a modern aesthetic, I am strongly influenced by the colors, land, and seascapes of my new home in the West of Ireland.
—
Mary P McCarty
Inis Oírr, Oileáin Árann
Cuan na Gaillimhe
085 1699145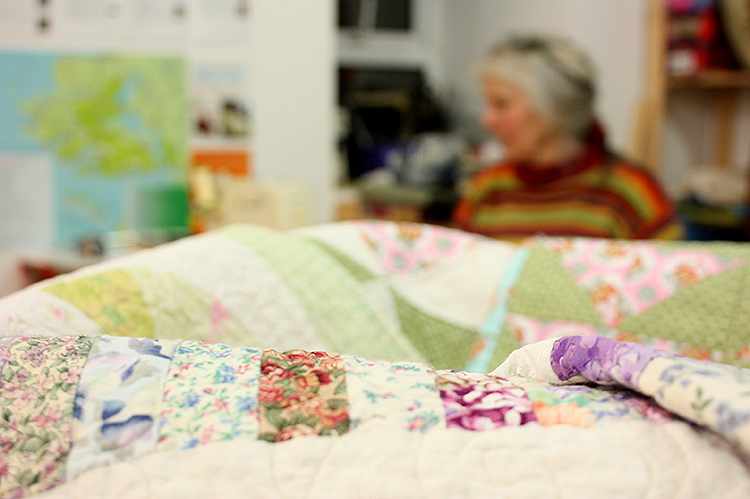 Nichols Woodcraft
Steve has been working with wood since leaving school in 2001 after studying cabinet making and furniture restoration for 3 years at Moulton College, Northamptonshire, England where his passion for woodwork was ignited.
Steve moved from England to the beautiful island of Inis Oírr (Aran Islands, Co. Galway) with his wife a few years ago.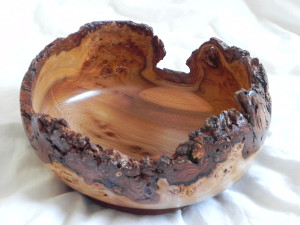 In 2009 he bought his first lathe and has been adding to his workshop ever since. Steve makes one of a kind pieces whether it's a vase, piece of furniture or a jewellery box, whatever the customer requires. For more information about Steve's work, items for sale or inspiration for gift ideas, visit his facebook page.
Email: nicholswoodcraft@gmail.com
Phone: +353 (0) 831557432
Ceardsiopa (Craft Shop)
Open during summer months, selling handmade products including Aran knitwear and traditional Irish music.
Baile Thiar, Inis Oírr, Aran Islands, Co. Galway
Phone: +353 (0)99 75021
Email: info@aranwriter.com